When set up and kept in good shape, the poultry farming business in Nigeria is one of the most profitable agricultural businesses in the world. The demand for chicken products is now quite strong, and the gap will stay very wide in the next 10 to 15 years because of a scarcity of producers.
Poultry farming is one of the best ways for entrepreneurs to create a profit in the shortest amount of time. Because of the chicken's rapid maturation,
The market is open and ready for you. The demand for eggs is so strong in Nigeria, with over 200 million people buying chicken products every day, that people walk out every day seeking places to buy eggs.
This post will cover a great deal of material and is based on personal experience.
It makes no difference what your financial or educational background is. You may start at any level and work your way up as high as you wish. The most critical factor is that you want to get started someplace. Anyone can start a chicken farming company.
I'll talk about how to start small and become big, which I believe would interest anyone with limited financial resources who wants to start small without taking too many risks.
That chickens develop so quickly is one aspect that makes the poultry farming industry so appealing. Within 8 weeks of birth, a chicken can be ready for sale. So, it is the perfect business for people who want to borrow money to invest and start paying it back within a few months with the money the farm makes. Assuming everything goes according to plan,
Chickens reproduce quickly.
A healthy hen lays an egg virtually every day, or at least four times every week. Depending on the breed, some can lay up to 325 eggs every year and take 21 days to hatch. In theory, a layer of chicken may produce another chicken twice in three days.
So, if you have 1000 healthy layers of good breeds (for example, California whites), they can reproduce 24,000 chicks in just 40 days!
Chickens mature quickly.
The chicks are ready for market approximately 28 weeks after the egg hatches. According to this calculation, a farmer may make money in just 34 weeks after successfully establishing his farm, and we might double whatever profits he generates in a year, according to this calculation.
The chicken is reasonably priced.
A fully grown, healthy chicken costs between 2,000 and 2,500 nairas in Nigeria. As a result, if your farm produces 24,000 chickens, you would earn N48 million by the time they are all sold.
The egg market is also large.
A carton of eggs costs N500–N550 for smaller eggs and N600–N650 for larger ones. There are thirty eggs in each container. If you have 500 chickens that produce 12,000 pullets each month and decide to sell them all, you can expect to earn between N200,000 and N260,000 per month.
Profitability is great in Nigerian poultry farming, as is the turnover rate. Is it workable to launch this company?
Having a poultry business plan is comparable to having a road map that will lead you to your destination. Knowing your location at all times is vital. Consequently, you should include the following in your business plan:
Here, you can select poultry (layers and broilers). We chose chicken because it is the subject of this article. Geese, ducks, turkeys, and other species of birds are also helpful to the livestock industry.
In Nigeria, you cannot be involved in every element of chicken farming. You must select the area in which you would like to concentrate on your business. This will ensure high professionalism and concentration. No problem if you can handle two different areas. Here are some of the most popular niches for chicken farming in Nigeria and around the world.
Layer breeding, or the generation of eggs by layers,

Broiler breeding is producing chicken meat from broilers.
The purpose of the hatchery is to raise chickens to hatch new chicks.
A poultry feed company that manufactures feed for other poultry farms.
You may opt to breed layers and broilers simultaneously or separately. As with feed production, the hatchery should be conducted independently. So, you can.
This directly impacts your initial costs. A location in the middle of a city will cost a lot more than one in the middle of a very remote rural area. The ideal location is a remote rural area with a decent road, as you will be free from regulatory bodies and labour costs will be reduced.
As a novice in the livestock industry, you do not want to spend all of your money on urban land that may turn out to be unproductive. Because of health concerns, the government doesn't allow chicken farms to be built near cities or neighbourhoods.
Now that you have a target in mind, you have a better notion of the amount of capital required. Create a list of all the necessary funds and investments for your poultry farming business in Nigeria and then seek them out.
Similar to every other
Start-up costs for a small-scale chicken farm (around 50 birds) in cages in your backyard are approximately $600.
On 1–2 plots of land, it will cost between N500,000 and N5,000,000 to establish a medium-scale poultry farm that requires land, buildings, and other components.
Large-scale or intensive chicken farming, which can cost up to N10 million, needs more careful planning and professional touch.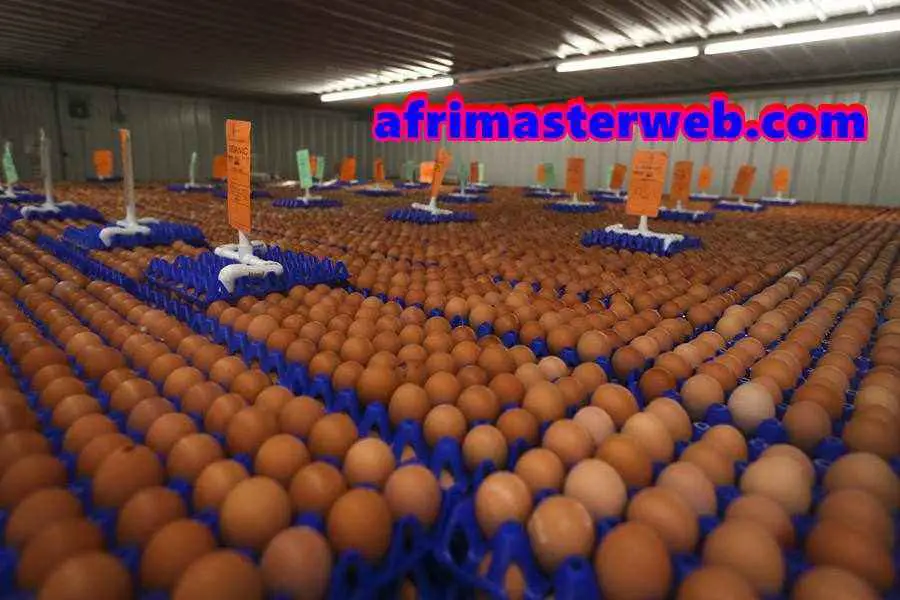 Also read: Best Brooding Practices In Poultry Farming For Optimal Performance
As soon as you have a business plan in place, get to work on setting up your farm! I believe you already have the money in your hands at this moment. So, these are the things you'll need to gain and put into action.
As was mentioned earlier, look for land in a remote location that is still within reasonable driving distance of the metropolis. Ijebu-Ode a town in Ogun State, the Remote Area, and Imota a district in Ikorodu, Lagos State are examples of such places. If you're in Lagos, these spots are ideal. Other places, such as ohaji egbema in Imo state are close to the big cities.
There are several situations in which land prices are determined by the sellers, and one of those situations is the one in which you find yourself. On the other hand, while we are commenting, we might offer a pricing proposal. Please share your opinions in the comment section below, and together we can get this dialogue going.
Also read: The Poultry Housing System: A Beginner's Guide
The pen is essential for effective chicken rearing, care, and management. We categorise poultry housing according to its size and management approach. The most prevalent forms of chicken housing used in Nigerian poultry farming are:
• Deep Litter-
• Half litter and half slats –
• Battery –
• Semi-fold –
Also read: Poultry Farming Guide For Beginners And Intended Poultry Farmers
Start with healthy day-old chicks from a reputable hatchery. It ranges in price from N140 to N200 and can go as high as N300.
What You'll Need to Run a Poultry Farm
A perch, a cup, and a feeder Incubators, heaters, brooders, egg trays, cages, and nesting crates are just a few of the many items that fall into this category.
What's Next?