Here are some of the best carpet cleaning tactics to increase your carpet cleaning company's marketing efforts. To make an informed purchasing decision, today's customers conduct extensive online research and comparison shopping.
If you're struggling to persuade customers that your carpet cleaning service is the best, this article is for you.
Online carpet cleaning marketing ideas may be found in a slew of articles, all of which offer a variety of approaches. What are the most time and money-efficient suggestions? The most effective carpet cleaning marketing methods are discussed in this piece as a response to that query.
You can use these tried-and-true digital marketing tactics to advertise your carpet cleaning business, as well as learn how to get the most out of carpet cleaning marketing.
For a quick look at eight of the best Internet marketing strategies, check out this post.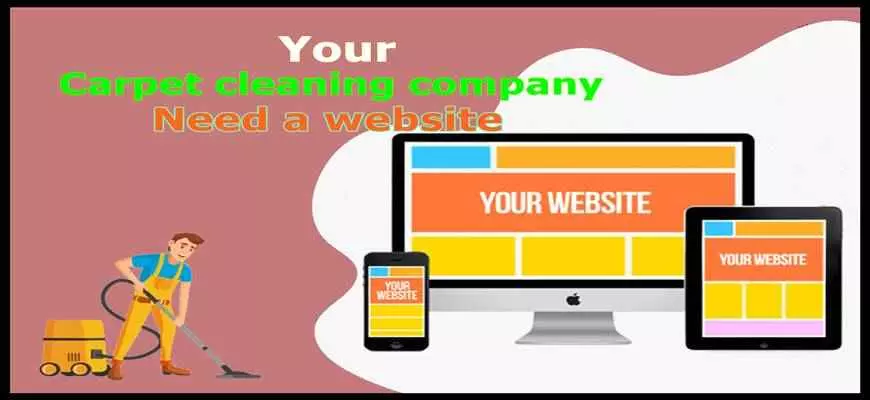 As with a real location, your website serves as an online representation of who you are. Don't miss out on a potential customer's search for and comparison of service suppliers.
If you want customers to learn more about you and your company, make sure your website offers relevant content. You want your website to be easy to navigate and adaptable to smartphones and tablets.
You may enhance your credibility in the eyes of potential clients by displaying examples of your previous work and quotes from satisfied customers.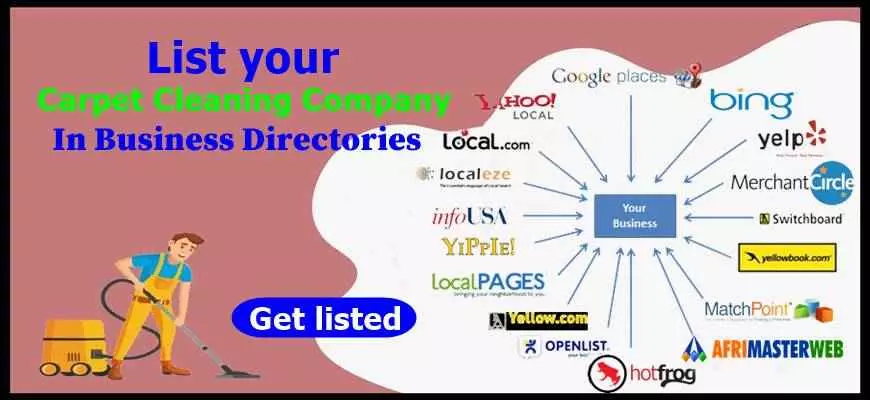 If you use internet directories to promote your company, such as Google, Yellow Pages, Yelp, Afrimasterweb, and Foursquare, you will help your company become more apparent to potential customers. These directories are frequently used by those who are looking for local businesses.
In addition, it is essential to include your carpet cleaning company on specialised directories such as carpetcleaningdir.com or Angie's List. This will allow clients who are seeking for carpet cleaners to find you before they learn about your competition.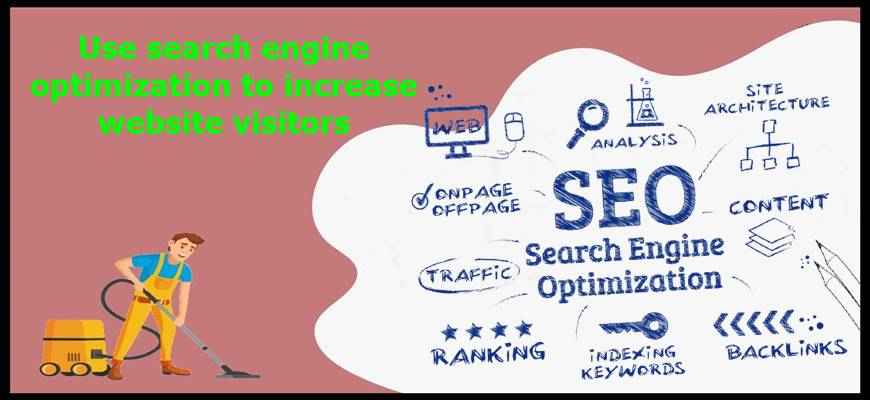 Your carpet cleaning website is the hub of your digital marketing campaign. To increase the number of people To make people notice your website, you can use search engine optimization (SEO). More qualified leads will flow in if you can improve your website's search engine rating. A good way to increase the number of people that visit your website is to use this carpet cleaning marketing strategy. You increase the number of people who see your carpet cleaning company's page and may become new customers.
You must use the keywords in your content if you want to show up in the relevant search results. By conducting keyword research, you may uncover important keywords for your page.
Your website's position in the search results will be determined by the keywords you use. Relevant words and phrases. With the help of a carpet cleaning company, you should be able to get in front of eligible leads.
When doing keyword research for your carpet cleaning business, look for long-tail keywords. Three-word or longer keyword phrases fall under this category. carpet cleaners in London, for example.
Your campaign will perform better if you choose long-tail keywords, which create more high-quality leads. You'll be You should be able to get in touch with people in your region who need carpet cleaning.
It's not just keyword research that you may use to increase your website's search engine rankings. Consideration should be given to improving the speed of a website.
Your site visitors do not wish to hang around while they wait for your webpage to load. Make it a priority to improve the loading speed of your website for visitors. If the wait time is too long, visitors will get frustrated and leave your website to visit one of your rivals instead.
Your site's speed can be improved with Google PageSpeed Insights or page speed services from an online digital marketing agency. The quality of your backlinks and the quality of your code also influence your SEO rankings. An optimised website can help you make the most of your marketing.
SEO can aid any digital marketing plan, including carpet cleaning business marketing. As a result, your company's website will see an increase in traffic and key leads.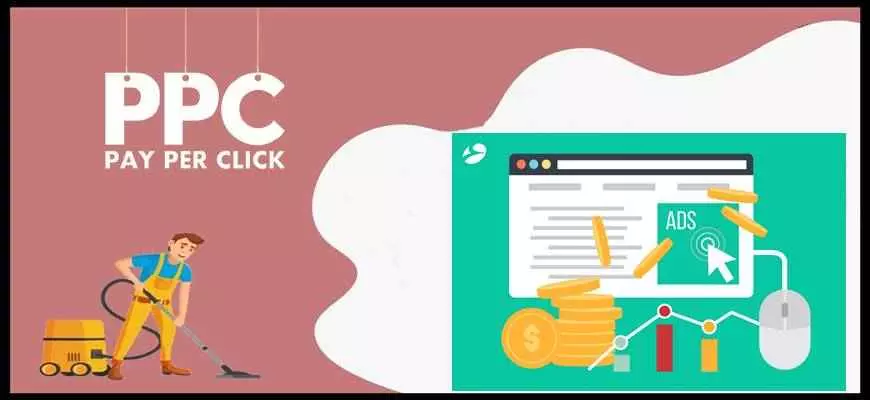 Carpet cleaning businesses should implement pay-per-click (PPC) advertising if they want to attract customers who are ready to buy. Those who are searching for carpet cleaning will see these ads at the top of the results.
Keywords are the foundation of both SEO and PPC advertising. Using long-tail keywords is preferable because they produce more search results. Because there is less competition for long-tail keywords, expect to pay less per click (CPC) if you get more people to click on your ad.
You'll put in a bid for ad placement once you've chosen your keywords. They use Google Ads to accomplish this. Depending on the amount you're willing to spend for each click on your ad, you'll choose your maximum bid amount. Your maximum bid and quality score define where your ad appears. The number of individuals who view your advertisement and the degree to which it is relevant to a keyword is the two factors that are important. The highest possible quality score will be prioritised over the highest possible bid amount.
This is only one of the many benefits that can be gained by using pay-per-click (PPC) advertising. To make things even more accessible to those on a budget, you can choose the amount that best fits your budget.
PPC is the way to go if you're looking for a way to reach qualified leads. As a result, it's a great approach to help your business develop and improve conversions.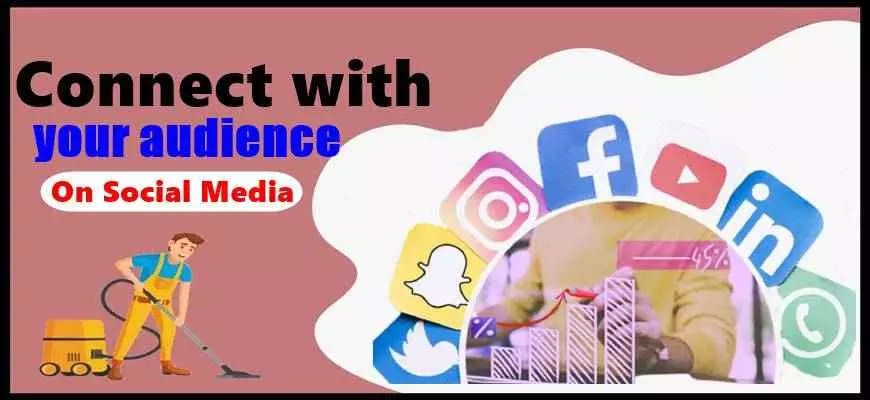 It would be fantastic if you could learn more about your audience so that you could tailor your content to meet the particular requirements of that group. This is something that may be accomplished with the assistance of advertising on social media. Establishing a personal connection with your target audience and providing them with material that is helpful may both be accomplished through the usage of social media marketing.
You can use a range of social media channels as part of your carpet cleaning marketing strategy. Facebook, Twitter, Instagram, Pinterest, and LinkedIn are just a few examples.
You'll want to pick the social media platforms where your target audience spends the most time to effectively communicate with them.
Once you've chosen your platforms, you can start providing your audience with high-quality material. The type of content you can post depends on the platform you're using.
Facebook and Twitter allow you to post photographs, videos, links to articles, and polls. Instagram, a platform that allows users to share photos and videos, is one example. Your audience will always expect to see fresh and engaging material from you, regardless of the medium you employ. The information that you've written should, ideally, make others who read it curious about the subject matter. Inspire people to give it a thumbs up, share it, and comment on the article by having them do all three of those things.
Social networking is a great way to connect with potential clients for your business. The questions and worries of your target audience can be addressed using social media. By doing so, you'll be able to keep your audience up-to-date on the most recent developments in the world.
Your carpet cleaning company's phone lines are often unattended by potential customers. They can get in touch with you directly via social media or leave a question on one of your posts. It makes it easy and convenient for them to get in touch with you.
You'll know exactly who to target with this carpet cleaning internet marketing strategy. You'll be able to reach out to them more effectively if you know who they are. Get more leads and better content for your customers.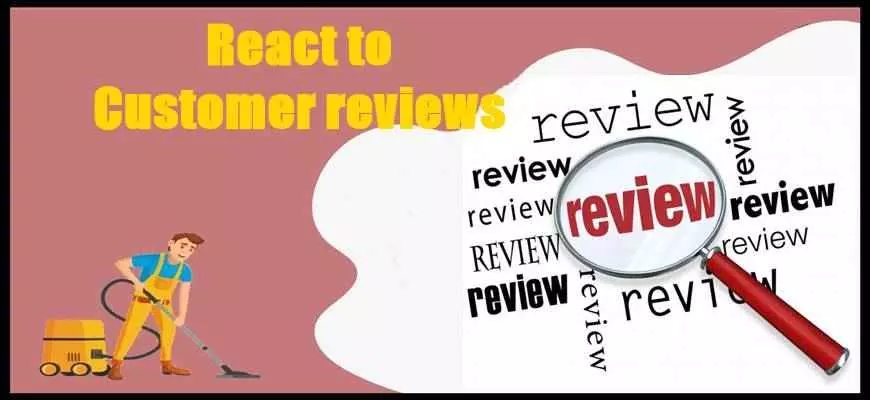 Responding to internet reviews is a terrific approach to building a relationship with your clients. I wanted to thank them for their kind words about our carpet cleaning service. On the internet, how you treat and appreciate your customers is reflected in how you connect with them.
Even in the face of negative feedback, this remains true. Responding nicely is always the best policy. Forgive yourself if you were responsible for the mishap, and reassure yourself that you are and will be doing everything you can to fix it.
Discounts and coupons can be used as a customer recovery strategy if the budget allows.
When you have a website and a presence on the internet, you may anticipate that your phone will begin to ring. This group of potential clients will start making inquiries and requesting price quotes.
Warm leads are prospective customers who have already shown an interest in doing business with your company and can be gained by conducting a call campaign that capitalises on that interest. It's possible that they can pull this off. When using pay-per-click (PPC) advertising on social media platforms like Facebook and Google, you need to ensure that your contact information is prominently displayed in the ad's header or key content. You may make it abundantly apparent to your leads what action you want them to take by including a button on your website that says "Call Now." The success rate of phone commercials that are specifically targeted to a specific audience will be higher.
Your participation in community activities can help boost the profile of your carpet cleaning business by making it more apparent to potential consumers. This is important from a marketing standpoint, as it will help you attract more clients to your company.
Local events are wonderful venues for showcasing your work and experience to potential clients in your community, and they provide a range of chances for you to do so. Local events are held all over the world. This will ensure that your carpet cleaning firm is placed at the top of the results page of the search engine whenever a potential customer searches for "carpet cleaning."
It is possible that you will be able to get new clients for your carpet cleaning business if you join a variety of communities and professional organisations and take an active role in each one.
Put up a show that showcases your skills. If you want to get the most out of your knowledge and experience in the carpet cleaning industry, you might think about making a career out of teaching others how to clean carpets.
We are eagerly awaiting your response to this message.